Actor Melissa Leo Preps For Golden Globe® Awards… Behind The Scenes  [In Her Real Life]
Melissa Leo Wins Acting Award, This Video Takes Place After Winning, Backstage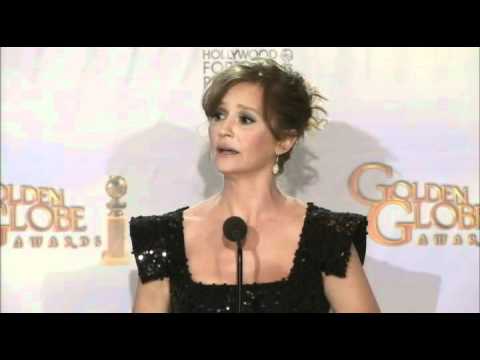 A Scene From THE FIGHTER, With Melissa Leo In Award Winning Acting Role
Actress Melissa Leo won a Golden Globe® Award for Best Supporting Actress In A Feature Film, at the 2011 Golden Globes®. I saw The Fighter, and although I have respected the acting work of Melissa Leo in other projects, very much, I did not feel that this acting performance was of the quality that I could give a good review about. I want, very much, for Melissa Leo to win a consummate body of acting work award. I just didn't like this particular acting role, of hers, in THE FIGHTER.
However, because I do have longterm respect for Melissa Leo, I am going to watch the film again. Only after a second viewing, will I write a review.
Best,
Dana

Please know that there is no fee except for you to share, retweet, or "Facebook like" each post you read at Hollywood Actor Prep. That's how others get to know, enjoy, and get value from my acting blog. Thank you much.
Related Reading:
Share and Inspire Others: Twitter | StumbleUpon | Facebook | reddit | buzz | eMail