Brian Abercrombie and Kristen Anderson are Personal Fitness Trainers Who Train Celebrities
They do individual personal training, many of their clients are actors; I had heard about Brian prior. He doesn't disclose much, nor did I ask. I also knew that he worked on getting the actors ready for the films such as '300′… They both have a training philosophy that doesn't get result in the actors becoming super-bulked up, but rather proportionate, fit, and standing tall in very good shape.
If you look at either of these fitness trainers, you can see how great they look. Brian is, obviously, very tall, but his body is in such a proportion that it is hard to tell just how tall he is until he is standing next to Kristen and I.
Brian and Kristen both do personal training out of a one-on-one gym facility, and they also do home visits.
One of the things that they have developed is a way to get actors ready for award show season. They have specific exercises for posture, and teach how to stand when on the red carpet. I went and filmed them talking about it.
I found them so interesting, that I wound up with quite a bit of footage. So much that I had to break it up into two parts.
The first video is the 'talking' one: where we converse about their work and they share lots of information: including specifics about getting ready, both mentally and physically for Red Carpet appearances at Awards Season. They share basic insights for actors about staying in shape, altogether.
Part 2, which I will post next week, is all about demonstrating the exercises. Kristen trains me, with the exercises they developed to train actors with. Their PR person had advised me that I may want to come in workout clothes, and I was prepared…with the clothes, anyway.  As much as I thought that I not find it too difficult to keep up with their specific methods of personal training that they use with actors…uh, it really was.
(I am posting this same video on Oscar Prep, for those of you that read both blogs…)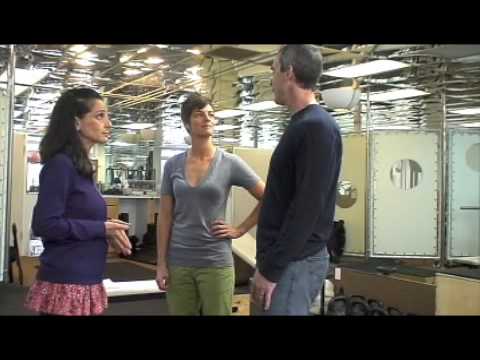 Best,
Dana
Please share this with someone. Thanks.
Related Reading:
Share and Inspire Others: Twitter | StumbleUpon | Facebook | reddit | buzz | eMail