If there is only one of my posts you consult for information on the SAG Contract, consult this one.
Actor Facts About Acting, Not Celebs…
…Are in these video clips.
…Okay, except Ed Harris, maybe…
I find that the new influx of "Vote Yes" videos, have some recognizable names and faces.  Yet, they don't get down and dirty with the facts. Or how it will impact and affect real life.
The real life. That is, of actors. 
I know some SAG members will vote because famous people ask them too. I wonder if these famous people are appearing in those videos because someone else asked them to.
I'm not sure that they have looked carefully and clearly over the facts.  They don't give an indication that they have, in the videos.  
I hear them state outside reasons they say to vote yes: The Economy, the Industry…The Future!
I hear them give reasons that may or may not even be possible: "Give up all these [essential] things so that in 2 years all the unions can get together, as one force."  I wish that will happen, but I don't have a crystal ball, and it's not a hope that I can count on. Remember how AFTRA just went behind SAG's back and made a secret agreement?  Not one union came out to any of the SAG picketing these past few months. I'm part Pollyanna, but also part-pragmatist.  And all the unions have separately different needs.  Don't you think the AMPTP is going to give some to some unions and break any solidarity, if there ever really is one.
Heck, actors in the same union aren't standing together for their needs. Is that really going to happen when groups have all needs that differ?
I don't think that hope is a good enough reason to give up stuff that we are counting on all the unions together to help us reclaim. Or, the new things we will try to make a case for, after we work for two years without? Nah.
These actors explain why they are voting no… On this current stinkin'-bad SAG Actor Contract
In very real terms.  Two actors who were on"Leave It To Beaver" (!) share a tale that blew my socks off…of the 'hardball' that is always played. The greed. It really drove it home, for me, why this SAG contract needs to be taken seriously now; and not put off, and certainly without allowing rollbacks. (Nothing's changed, hm.)
It makes all the legal mumbo-jumbo easy to understand, in regular-guy-terms.
Regular actor terms…Because that is who this contract affects: The actors on the credits, and those who will be the credits, soon.  Then, you can see for your self why the fine print, the unknown, the holes in the SAG Theatrical TV Contract, really spells out danger, loud and clear.  
These vids are also entertaining…Did I mention that?
Please watch them all; because, together, they handle a thorough range of all the problems.  With proof. 
Okay…Who is on the marquee at Hollywood Actor Prep today?
Ed Harris, Actor Director Producer
Two Actors From Leave It To Beaver, Older Way-yy-yy Wiser
Actor Not SAG, yet, Funny Steve Gelder
Actor John Cygan "The Elephant In The Room" Part 2 
 "Never Forget It"
Sliding in another video, number 5…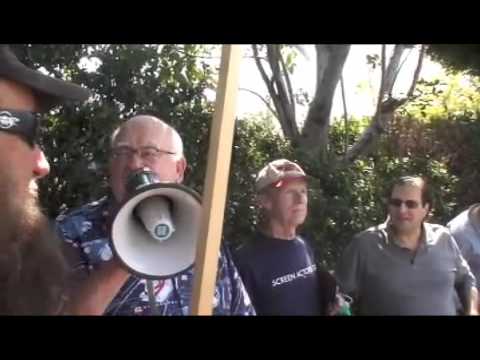 With Respect For The Art Of Acting,
:~Dana
Please send this to everyone you can.  Actors, and non-actors. It's not in the press.
Use the "share-save button" below. It takes a second. Thank you.
Related Reading:
Share and Inspire Others: Twitter | StumbleUpon | Facebook | reddit | buzz | eMail