But. I do specifically remember telling you all a few important things; at least I felt they were important enough to share:
It's the first time in history that actors can make their own product, and post it up for all the world to see.
What makes that doubly great, for actors, is that: no longer is whether you work or not dependent upon you sitting for years by the phone until you get an invitation/approval from the outside, to do your thing (that you love to do).  Or even get a break.
BUT, too, it's that you don't have to spend years and years wishing and hoping that you will stumble into just the right cookie-cutter audition which is for a part that is absolutely ideal in showing off your talent and special-ness of abilities, and, relying on prayer alone, to help you actually book the job, and then if ya do, that people will come to see it (or somehow watch it)…Especially those in the business…specifically: those who can either represent you  and are willing to…or are producers/casting directors/directors, etc. that can see you have something that they would want to hire for their next project.
It's not only odds, that I am talking about, it's sense + wisdom, it's taking action + responsibility for your own career.
It's the ability, and the getting-off-your-butt too…to start your own momentum of your career.
Did I tell you that when I was breaking my own humps to get, even, a foot-in-the-door-in-this-business, that we:
Didn't have anything like this?  (That's right, this is the "walked 5 miles to school everyday, even in the snow" talk, and the "very little good  cable TV shows to keep us busy" speech…)
Ha-a-ad to try and stay by the phone and would not allow ourselves to leave , which meant inside a teeny apartment, because there weren't cell phones to take with us, outside, OKAY??
(I feel just like an I-told-you-so-type-of-mother, right now…because the veins are sticking out on my neck, which for our purposes, buddy, is a very emphatic way of typing…)
No.
We would never have imagined that there would be a way for us, actors, to someday overcome one of the hardest hurdles of all, that most actors never break through…that is,  to be able to show what you do and market  it out there.
Not only to be able to act in something, to make it, and to create it however you want, to show your acting abilities in the best light possible (as well as your other attributes…damn, c'mon!)
Simply,  to have something to show.
We had nothing to show. Nothing. And no ability to make something. Not really. Nothing like now.
And, may I say, if you don't have something that showcases you, in some easily view-able way, that  you get right down to doing that.  (And a good one, at that.) Because if  you are waiting for the perfect part to smack into you, as you sit on  your couch…
I know. There is a lot to do.  I do know that.
There's a lot of stuff to do to prepare for a professional career in acting, and to get yourself ready.
Look, I don't even say: "Do everything all at once." No, I don't.  
It's a building  up, of one step at a time.
But… if you are going around doing measly auditions that aren't really going to highlight you and that no one is going to come to, or uccch, not even hire you for;  or you're spending all your time doing extra work, or worse: paying dues at the  unions and barely making rent and not getting any decent auditions…Don't.
Prioritize, to maximize, the priorities, first.
(Sort-by-leverage.)
And, today…
Get started on getting some projects made.  Take "initiative" and begin the process. Gather a team, if you need to…a writer friend, a camera-holding friend etc.
Look, I'm not your mother, and aren't we both glad??  
So, let's get a moment of grounding here, shall we?
And…(*legal* caveat) this is all just an opinion and should never be assumed as any guarantee or even a promise of success…I mean, what do I know? 
OK, I'll tell ya what I know…I know that every actor I started out with, probably,  would have killed to be born 10, 15, 20 years later, if they knew that actors would be able to make their own stuff, and broadcast it to the  world.
…And, that there would've been some kind of anyone-can-put-it-up-thing, called YouTube…
And, I'll tell ya one more thing, bud, and this is the last thing I am going to say–
Let this be the last time that you let the kids from up the block, who don't even have a smidgeon of the talent or passion that you were born with, show us up, again.  Understand??
Have a glimpse of this to see what I'm talking about: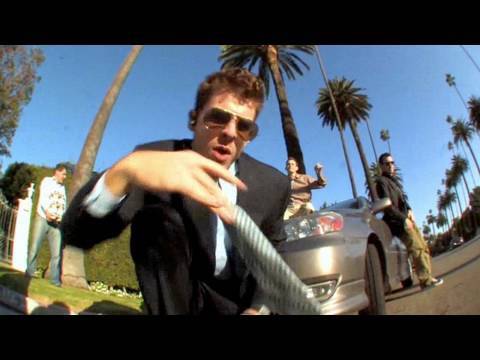 Related Reading:
Share and Inspire Others: Twitter | StumbleUpon | Facebook | reddit | buzz | eMail