Andreas Stenschke is a successful actor in Germany.  He put a video, on YouTube, about how important acting residuals are.  American actors count on residuals, as part of their "living". 
Actors don't get residuals in Germany.  No one does!
Imagine what it would be like to not be paid, at all.   That is what may occur, and soon.  
It appears that the internet will be the entertainment medium (media?) of the future.  No question…it's evolving at breakneck speed.
As I've stated before, all the major studios have made major investments… developing for the 'net. They are assuring their stockholders that they are going to be at the helm of entertainment there.
So why don't they want to pay actors, for "New Media"?  It is over this particular point, which this strike is being assembled.  SAG is maintaining that it is imperative to actors and their future.  I agree with them.
And it's also the one that the AMPTP doesn't want to give…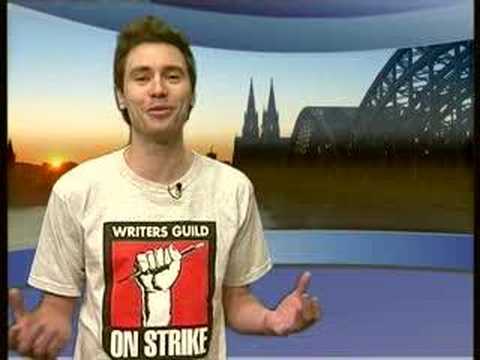 This video was made during the Writers Strike, but it's even more pertinent, now–with  the looming SAG strike.
Best,
Dana
Please donate, if you get value, here.  A latte would be just fine, and thank you!
BTW I know there's a tech prob; and you can't leave a comment. I am very sorry. I set up Facebook group so you could do it there, I'm just too busy with the writing, etc right now, to get all time-sucked into tech stuff, for now. Please post blog comments there, and whatever else you'd like…photos, your reel, whatevah…
                               Here's a link to the Hollywood Actor Prep Group On Facebook.
http://www.facebook.com/group.php?gid=102361120149
Related Reading:
Share and Inspire Others: Twitter | StumbleUpon | Facebook | reddit | buzz | eMail